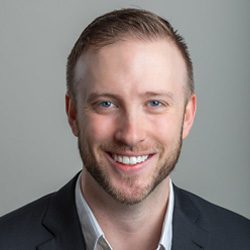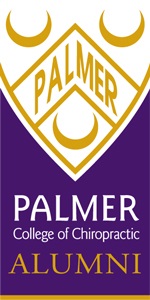 Chiropractor
Dr. Cody Rodewald DC, BCN
As a former athlete, Dr. Rodewald got into chiropractic to get help from a severe sports injury. Sports performance and pain relief got him into chiropractic. However, the ability to help people when they have tried everything else is what drove him to Structural Correction.
It is his primary goal to be a provider that patients can trust and rely on. At ALIGN, every treatment plan is customized to each individual and each individual's circumstances. As a Structural Chiropractor, he makes clinical decisions based on the severity of the patient's structural abnormalities.
Being board certified in Neuropathy by the American College of Physical Medicine, he also incorporates the latest technology and non-invasive methods to treat this common condition.
In his career, he has had the privilege to treat patients as young as 3 days old, and as elder as 104 years. He has seen athletes, pregnant mothers, and children alike benefit from Structural Correction. If you had tried numerous approaches for your ailment with no relief, or simply feel that your body can do better, Structural Chiropractic is for you.
Dr. Rodewald's affiliations:
Board Certified in Neuropathy by the American College of Physical Medicine
Foundation for Peripheral Neuropathy Member
Minnesota Chiropractic Association
International Chiropractic Association
International Chiropractic Pediatric Association
Lakeville Area Chamber of Commerce
Lakeville Area Rotary
chiropractor
Dr. Lucas Emmerich DC, BCN
When Dr. Emmerich discovered the benefits of corrective chiropractic care, he developed a commitment to share his experiences and knowledge. His passion for chiropractic continues to grow every single day.
As a structural corrective chiropractor, he strives to identify and correct the underlying cause of your condition. He has been published in the Journal of Pediatric, Maternal, and Family Health Chiropractic. He has experience helping patients of all ages with numerous ailments. He enjoys treating everyone from athletes who are seeking to improve their performance, to expecting mothers.
Dr. Emmerich's goal is to provide patients with the care, and information they need in order to live their most optimal lives.
Dr. Emmerich belongs to the following organizations:
Minnesota Chiropractic Association
International Chiropractic Association
International Chiropractic Pediatric Association
Board Certified in Neuropathy by the American College of Physical Medicine
Monday
7:00am - 6:00pm

---
Tuesday
10:00am - 6:00pm
---
Wednesday
2:00pm - 6:00pm
---
Thursday
10:00am - 6:00pm
---
Friday
7:00am -11:00am
---
Saturday
Closed