Give your body what it wants.. Simply. Balanced. Energy. Our BioFeedback Therapist in Lakeville is ready to help you today!
---
Biofeedback in Lakeville
Do you experience:
Allergies
Digestive Issues
Skin Concerns
General Stress/Anxiety
Then this is for you! BioFeedback is a non-invasive, all-natural, health balance treatment.
---

Testing for a balanced body
Natural: support your natural tendency towards balance and well-being.
Personal: Personalized energetic imprints tailored to your needs. Illustrated, detailed reports to explain your test results.
Comprehensive: Extensive, complete analysis searching for imbalances or custom tests based on a specific problem area.
Safe: Testing is totally non-invasive and safe for adults and children. Most testing only takes a matter of minutes.
---
Meet Our BioFeedback Therapist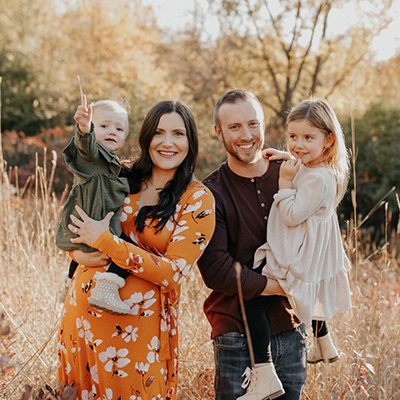 BioFeedback Therapist
Elizabeth Rodewald RN, BSN, OCN
Education:
Rasmussen College
Bachelor of Science in Nursing
September 2016
Rasmussen College
Associate of Science in Nursing
June 2013
Ozarka College
LPN Technical Certificate 
May 2010
Licensure and Certifications:
Registered Nurse - MN Board of Nursing
Oncology Certified Nurse (OCN)
Nationally Certified Nurse - Oncology
Nursing Certification Corporation (ONCC)
Member of Oncology Nursing Society (ONS)
Experience:
Practicing Registered Nurse 10+ Years 
Oncology Nursing
Care Coordination
Out-Patient Infusion
Areas of Focus:
BioFeedback Therapy 
Wellness
Lifestyle Modifications
The test is an energetic evaluation of the organs, glands and systems of the body. When an imbalance is noted, the system searches the database to find an energetic pattern or frequency that will bring that area into balance.
Our device measures the energy in the body on a meridian system pathway. By tapping into this pathway, we can determine areas and/or organs that are stressed or weakened
Patients hold the electrodes and the Qest machine will conduct a scan to determine stressors, what is imbalanced, what the body needs to support and balance it. It is not painful and the patient will not feel anything while testing.
If a patient is pregnant, children, or even patients that may live out of town or out of state, they can send in their DNA samples (hair, nails, and Q-tip swab of cheek) and the scan can be done that way.
Any adult or child that suffers from chronic symptoms such as skin concerns, chronic fatigue, digestive issues, general stress/anxiety, etc.
BioFeedback helps people who have been "bounced-around" in the system. Multiple diagnoses, multiple providers, with no clear-cut path.
Biofeedback helps us get to the root cause of symptoms and stressors on the body.
The initial appt will take up to 2 hours. This is to determine what is stressing your body, what supplements are needed to support your body, and to make the remedies needed to help balance your body.
Follow-up visits are only 1 hour. Patients typically have a follow-up visit every 1-4 months to maintain their health and body balance.
Monday
7:00am - 6:00pm

---
Tuesday
10:00am - 6:00pm
---
Wednesday
2:00pm - 6:00pm
---
Thursday
10:00am - 6:00pm
---
Friday
7:00am -11:00am
---
Saturday
Closed